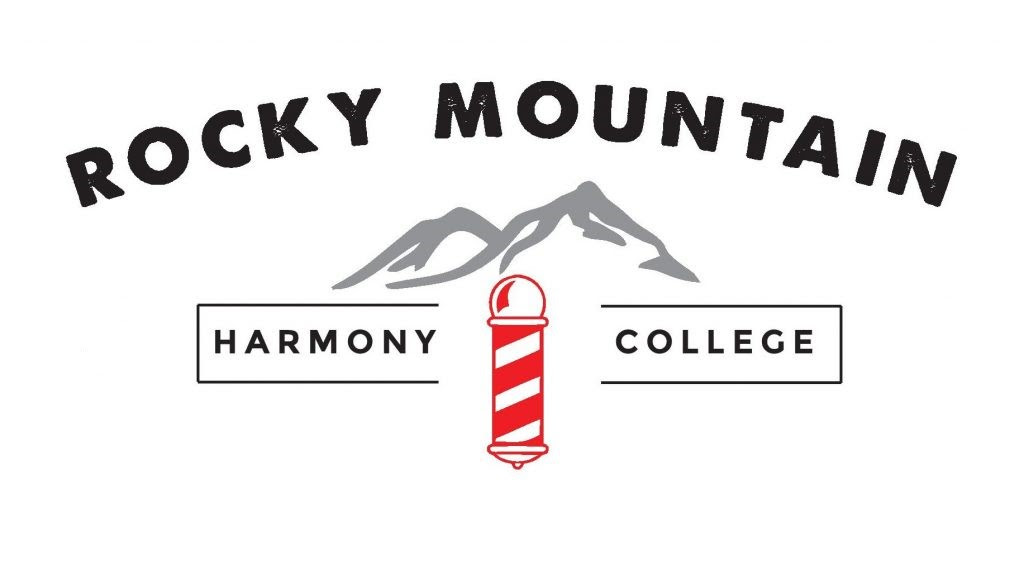 2022 Rocky Mountain Harmony College Recap
Hello fellow barbershop singers of the Rocky Mountain District!!
In case you missed it, RMHC 2022 was a huge success!!!
All events took place at the Hilton Garden Inn in Fort Collins, Colorado on April 23 & 24. 
We were hoping to have 100+ registered, but ultimately ended up with around 160!!
 Adding to an outstanding 
faculty (who also served as our judges for the contest)
 were our 2018 International Champion Quartet 
After Hours
! They are not only one of our best singing champions, they are truly outstanding guys and were out singing tags and socializing all weekend. 
Not to mention, they taught
 Private Vocal Instruction (PVI's), classes, and coached quartets and choruses
Because our 2021 fall contest was cancelled, we were tasked (late in the game) with supplying a prelims contest for our competitors that had the potential to 
qualify for Charlotte
 this summer. Even though featuring a contest during the weekend might take away a little bit of class time, no one seemed disappointed to attend the first live contest we've had since Fall 2019. 
After our one competing chorus sang their set Friday night, five quartets sang both of their contest rounds.
 The audience was then treated to a Gold Medal Hour with After Hours before the scores were announced. Even though the ballroom was smaller than what we normally use, everyone was patient with the setu
p,
 and it worked out great!! Some said it was even more fun being in such an intimate environment.
We are proud to announce that The Timberliners Chorus and Windfall Quartet will now be representing us in Charlotte this year!!
These two groups also mark the 
first-ever
 RMD mixed quartet and chorus to compete at International competition! All of the quartets and chorus that competed did a fantastic job and were also able to participate in coaching the next day. We look forward to cheering them on.
Most importantly, we were 
able to have fantastic classes all day on Saturday, beginning with a warm-up by Dan Wessler, bass of After Hours
. Following the 
warm-up
 were 6 class sessions throughout the day (4-5 class offerings per session
),
 plus another master class Saturday afternoon featuring After Hours. 
Featured class content included
 singing techniques, how to learn music better, song planning, arranging, Do you want to be a judge?, comedy, chapter development and planning, and many others, with almost 30 class options were featured throughout the day. All of the instructors were extremely knowledgeable, professional, and unbelievably giving of their time. Their passion for what they do 
was obvious
.
We also saw a return of the 
'Harmony Platoon' participants,
 who could often be caught standing around together singing through their 
songs they
 so diligently worked on before the weekend. To see people come together and sing 
full songs, pick-up style (a la, tag singing)
 was so much fun!
All in all, 13 quartets and 2 choruses were able to have multiple coaching sessions on Saturday and also attend some classes of their choice. They were able to work with some of the best coaches and judges from our barbershop world.
Saturday night, an afterglow-style show was staged
 in the ballroom with snacks and a cash bar outside. About a dozen quartets sang before featuring After Hours once again. For the remainder of the night, tags broke out around the hotel and went on until 
the
 wee hours of the morning.
The best part of the weekend was seeing 
so many
 of our 
old
 RMD friends again and 
even making some new ones!
 It was great to see so many smiling faces!! For those that couldn't make it, we have even greater plans in the works for the future. For those that did make it, thank you so much for helping to make it a spectacular weekend.
A quick reminder that our next convention is in Denver, Oct. 7-9, 2022. That is a little bit later than normal but was the only time we could move our contract from our COVID cancellation in 
2021
. There are some awesome plans already in the works for it, including all of our district contests and some 
other
 fun events. Stay 
tuned for
 more details about 
that!
We are already discussing ways to make next year's Rocky Mountain Harmony College better than this year, so plan to come to RMHC 2023!!
More details on that to come also.
Until the next time, harmoniously….
Your RMHC team and RMD BoD
Upcoming RMD Chapter Events
June 4th at 2:00 PM and 7:00 PM
Please Join Us for Our Spring Concert: "Songs Across America", With our special guest, Duke City Sound.

 

Tickets and Info.
June 11th at 2:00 PM and 7:00 PM
Our annual Spring Concert, featuring the America the Beautiful A Cappella Chorus.
Join the competition for Denver's Best A Cappella group. There will be judging and audience voting, as well as PRIZE MONEY! This event is a fan favorite so get your seats early. 
sor.newmantix.com
.
Have Something You Want To Tell Us?
Have a show or chapter update you'd like to share with the district? Email

 

webmaster@rmdsing.org

 

and we will be sure to spread the news on all of our platforms!